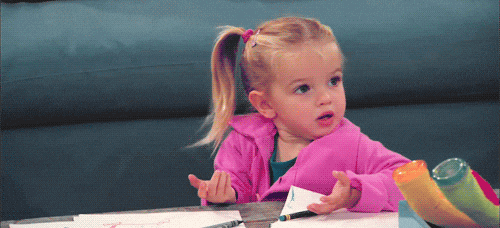 There are tons of watch winders in the market of all price ranges and different kinds of features. While many people get their winders based on the price point (in Singapore at least), I believe that many other variables are often discounted. This leave the consumers at the losing end at times. So here, we will discuss whatever there is you need to know when deciding on one.
1. The Engine
The number one when deciding is always the quality of the motor. There are many different kinds of motors in the market made from all parts of the world. Majority of winders are made with Mabuchi motors, which by its heavy usage, shows its reliability. It always better to make sure your winder comes from a reputable seller/manufacturer and have warranty coverage. 
2. Capacity
How many watches do you want to store? How many of those watches do you want to be kept wound? Do you need storage for the the others (manual/quartz/digital)? Winders come in a large variety of capacity offerings. Some have only watch winding holders, some have a massive compartment to store non-automatic watches and even accessories. 
3. Size
Often, this factor is overlooked. Most of our houses are not designed/build with the plan of having a watch winder. A watch winder has a few sub factors within this when determining what to get:
Space 

Opening clearance - does the space hinder the door of the winder when opened? If there is a height constraint then you would need to be looking at an outward swinging door. Upwards swinging doors require a back clearance as well

Accessibility of power - is it near an accessible power socket? If not, you would need to have a battery operated winder. Some winders come with in-built compartments, some come with separate battery compartments, some do not have either options.
If space is really difficult to find, you could always customize your winder. We can customize it to fit wherever you need it to, be it in your closet, in your drawer, or even under your bed. 
4. Features
This factor is the most extensive. You have simple winders with just 1 control setting, all the way to comprehensive control settings and even finger print scanning technology for safe winders. Fret not, I have shortlisted the most common features that are mostly desirable and possibly necessary:
Turn settings - Every winder out there have different programs and settings. You would see the term "TPD", which stands for Turn Per Day. Most watches are within the 600-1000 TPD range. There are winders that can adjust the TPD, and there are some that are not adjustable. 

Directional settings - Almost all winders have this similar. Clockwise, anti-clockwise, and bi-directional. Reason for the existence of this setting is because of different movement requirements. Some watch movement require a specific directional setting in order to be wound. That being said, most movements can be wound in either directions.

Watch cushions - Very overlooked as well! Cushions are suppose to hold your watches firmly and securely in the winder through wear and tear. Many cushions end up too large for Asian-sized wrists, and end up not being able to fit (especially for spring loaded kinds). Make sure your watch can fit the cushion and the holder to your comfort level.

Lights - This is preferential. Some winders have it on a switch, some by means of sensors, some do not have them at all. Do you need them? Maybe not. Do you want them? Sure, why not!

Sensors - There are a few sensor functions out there. Most commonly is the door sensor, where it stops the motors when the door remains open to allow easy removable of your beloved watch. There are also motion sensors that turn lights on, stop motors etc. Pretty cool feature to have nevertheless!

Locks - Do you need your winder to be secure? If so, how secure? If you are afraid of thief, I would recommend a safe winder. If it is just prevent people at home from touching your collection, a simple lock would suffice. 
That about sums it all. If ever in doubt, check with your watch winder specialist or, with me! 
Please reload